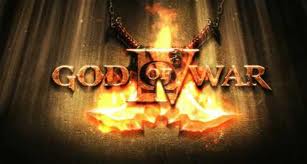 Welcome
Hi, welcome to God of War Wiki! Thanks for your edit to the God of War photos page.
Please leave a message on my talk page if I can help with anything! -- KratosGodofWar (Talk) 13:06, 1 January 2012
This is my second day in accessing my wiki account and I am already ranked #25 and I also had 17 badges and 330 achievement points.I hope I can reach rank #2.coolista 04:33, January 2, 2012 (UTC)
RE: Welcome
Please create titles for your messages and sign your posts. KratosGodofWar (Radi0n) 10:33, January 2, 2012 (UTC)
STOP CREATING/CHANGING CATEGORIES
I'm going to be very, very direct, and tell you right now to stop messing around with our categories. DO NOT create your own categories before consulting an administrator. Everything was perfectly balanced, and your work screwed up everything. Literally everything. No one here cares about badges and achievements. This is not a race, you're not going to be treated like a king if you're #1, and you won't get anything out of it. Those achievements were added for fun. Nothing more. I can just as easily take them away again. KratosGodofWar (Radi0n) 10:42, January 2, 2012 (UTC)
Now That Everything's Cleaned Up...
I want you to read this: General Wiki Guidelines and Behaviour Protocol. There's a reason I created it. It's to avoid people who actually spend a lot of time on this wiki, and put a lot of effort in it, going bat-shit-crazy over edits like yours. Don't create new categories, unless an admin (like myself) approves your category. If everyone went around creating new categories, just because they felt like it, everything would be a mess. We spent months upon end trying to tighten all the categories (there were far too many, and all too similar). You just did exactly what we tried to avoid. So, please, read the guidelines. It will save you from getting (temporarily) banned. No one likes to see their work destroyed. None of us. So reading those guidelines will help you, and ourselves. It will also save you from getting a lot of angry messages from other users. KratosGodofWar (Radi0n) 11:14, January 2, 2012 (UTC)
Community content is available under
CC-BY-SA
unless otherwise noted.