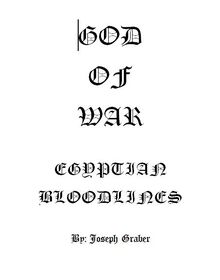 I am a United States Marine and have been for a long time. I have a few years till retirement. I have been a fan of God of War for a very long time and appreciate the details concerning the Greek Myths.
Currently I have written a Fan Fiction Book detailing out the further adventures of Kratos. I am beginning to use the Wikia as a blog site for my book and I already have posted 6 chapters on Blogspot.com. The book takes Kratos into Egypt and will bring him back to the mountain he has worshipped for so long.
I hope you, the readers and bloggers and fans of God of War, will leave me comments on what I have posted. Enjoy it and the rest that Sony gives us about Kratos and the things he kills.
Community content is available under
CC-BY-SA
unless otherwise noted.