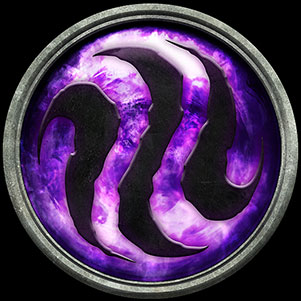 | | | |
| --- | --- | --- |
| " | If you search for truth, the Souls of Hades will aid your quest. | " |

Soul of Hades is an elemental power in God of War: Ascension.
God of War: Ascension
"
Release the Souls of the Underworld to do your bidding.
"

–Description
This power shares many simmilarities to the  Claws of Hades although as only magic, they are only used to power up the Blades of Chaos and does not seem to let the player summon a specific soul at will. An Arm of Hades springs out of the ground and slams various enemies in a power attack. The Soul of Hades yields green orbs.
Orb Costs
Level 1 - n/a
Level 2 - 1,500 Orbs
Level 3 - 2,000 Orbs
Level 4 - 3,000 Orbs
Level 5 - 5,000 Orbs
Attacks
Level 1
Hades Fury - A quick combo that summons a Hades soul when hitting an enemy. Square, square, square, square
Plume of Hades - A quick and powerful combo that summons a Hades arm.Square, square, triangle
Level 2
Tormenting Sorrow - Kratos sends a burst of soul energy shooting towards his enemies. L1 + Square
Tormenting Sorrow (Air) - While airborne, Kratos sends a burst of soul energy shooting towards his enemies. L1 + Square (Air)
Level 3
Army of Hades - Kratos sends out a wave of souls to suffocate enemies. R3 + L3
Army of Hades (Air) - While airborne, Kratos sends out a wave of souls to suffocate enemies. R3 + L3 (Air)
Level 4
Underworld Agony - L1 + Triangle
Underworld Agony (Air) - L1 + Triangle (Air)
Level 5
Hades Torment - Kratos digs his blades into the ground and unleashes monstrous arms to decimate his enemies. R2
Hades Torment (Air) - While airborne, Kratos digs his blades into the ground and unleashes monstrous arms to decimate his enemies. R2 (Air)
Gallery