The
God of War novelization
, written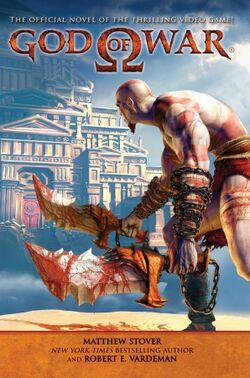 by Matthew Stover and Robert E. Vardeman, with over 200 pages, was released on May 25, 2010, offering deeper insights into the critically acclaimed video game
God of War
.
Story
Kratos, a warrior merely seeking redemption for his horrible misdeeds, is enslaved by the Gods to do their bidding, in the hopes that they would free him from his past, were they satisfied enough by him.
He is tasked by the deities to kill the God of War, Ares, after he wreaks havoc upon the city of Athen in spite of his sister, Athena. Kratos agrees to do so after he is promised by the goddess that he would finally be freed from his nightmarish past.
The white-skinned warrior then sets off on a journey to find the fabled Pandora's Box, the only object with enough power to slay a God.
Community content is available under
CC-BY-SA
unless otherwise noted.