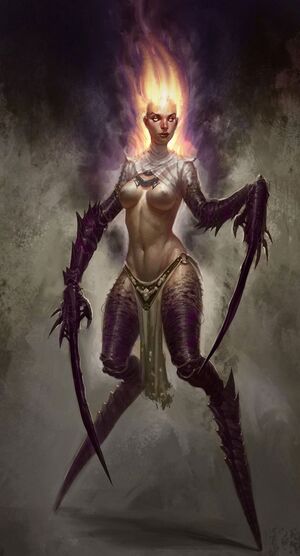 The Empusa is an upcoming monster in God of War: Ascension.
God of War: Ascension
The Empusa is a female monster with purple spikes instead of limbs, she also has fire instead of hair. Very little is known about the Empusa thus far, but it is confirmed to be an enemy and will challenge Kratos at some point during the game. It is unknown to whether it will be a common enemy, major grunt, or mini boss.