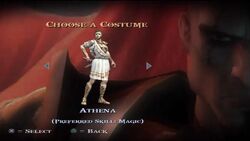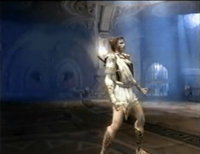 Featured as an additional costume for Kratos in God of War II, the Athena costume is unlocked by beating the game on Titan Mode. Before being unlocked the costume is described as "Why be the God of War when you could be a goddess..." After being unlocked the costumes description is "Play as the noble goddess Athena." By beating the game on the hardest difficulty, the character model for God of War is changed from Kratos to Athena.
Kratos' Blades of Athena are also changed to Athena's dual battle swords. Wearing this costume gives Kratos a massive boost in the value of any Green or Blue Orbs he collects, and also doubles the value of collected Red Orbs. At the same time however, wearing this costume also gives Kratos a small decrease in defense.
Other Additional Costumes
The other bonus costumes found in God of War II are as follows:
Trivia
Oddly enough, the costume still retains Kratos' voice.
This is the only costume in the series, where the player can play as a female character (in appearance).

In God of War: Ghost of Sparta, plans were made for another female costume. However, this "Female Kratos" design was cut.
Video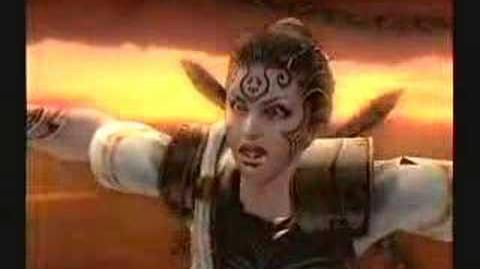 Related Pages