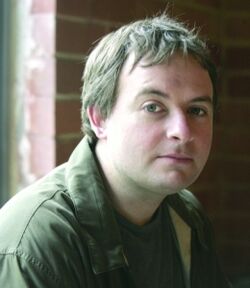 David Jaffe is a video game designer originally from Birmingham, Alabama and currently residing in San Diego, California. He is divorced and has two children. Jaffe graduated from Alabama's prestigious Mountain Brook High School, located in Mountain Brook, AL, a suburb of Birmingham. Jaffe then attended the University of Southern California in Los Angeles. He applied to their prestigious film school, but was never admitted. After a few years pursuing his dream of directing movies, he turned to game design.
He is best known for directing the Twisted Metal series and, more recently, God of War. Jaffe's Twisted Metal: Black and God of War have both ranked into IGN's "Top 25 PS2 Games of All Time", with Twisted Metal: Black in ninth place and God of War winning first place as IGN's choice for best PS2 game of all time. In 2007, Jaffe left SCEA to found Eat Sleep Play; The studio has signed a multi-year deal with Sony to create games exclusively for PlayStation platforms.
Jaffe is also somewhat unique amongst game developers in how directly he interfaces with the public, known for conducting plenty of interviews, regularly posting developer blogs, and communicating regularly through his own personal blog - where he also discusses things outside of the game industry, such as his personal politics.
Games Worked On
Community content is available under
CC-BY-SA
unless otherwise noted.